Optimize Discectomies in Your ASC
Learn about the benefits of Discectomies with Barricaid in your ASC
• Designed to reduce reoperation
for reherniation by 81%*
• Proven Clinical Benefit – 65+ publications
• Cost effectiveness
• Large market potential
• CMS backed code
• Positive reimbursement for surgeons
and practice
For citations and published studies please visit https://info.barricaid.com/7studies
* Some studies outside US indications. Values at minimum 1 year PostOp.
Diego is a Barricaid Patient
Join the Barricaid Workshop at Becker's 2022
Friday, June 17th, 2:25-3:05 CST.
The workshop will feature David Abraham, MD, Orthopedic Spine Surgeon, Betsy Grunch, MD, FAANS, FACS, and Janet Carlson, CEO, MSN, BSN.
Topics include:
Optimizing spine programs in ASCs
Barricaid as a solution for discectomy patients
Spinal reimbursement strategies
Best practices discussion
To register, please email April at aspillane@barricaid.com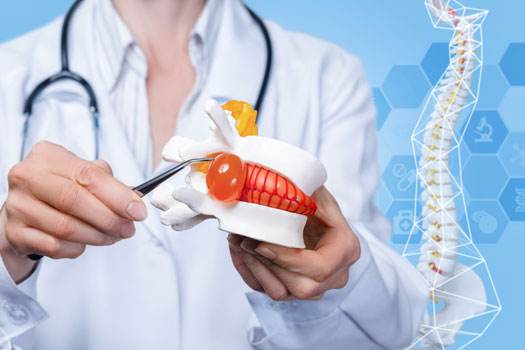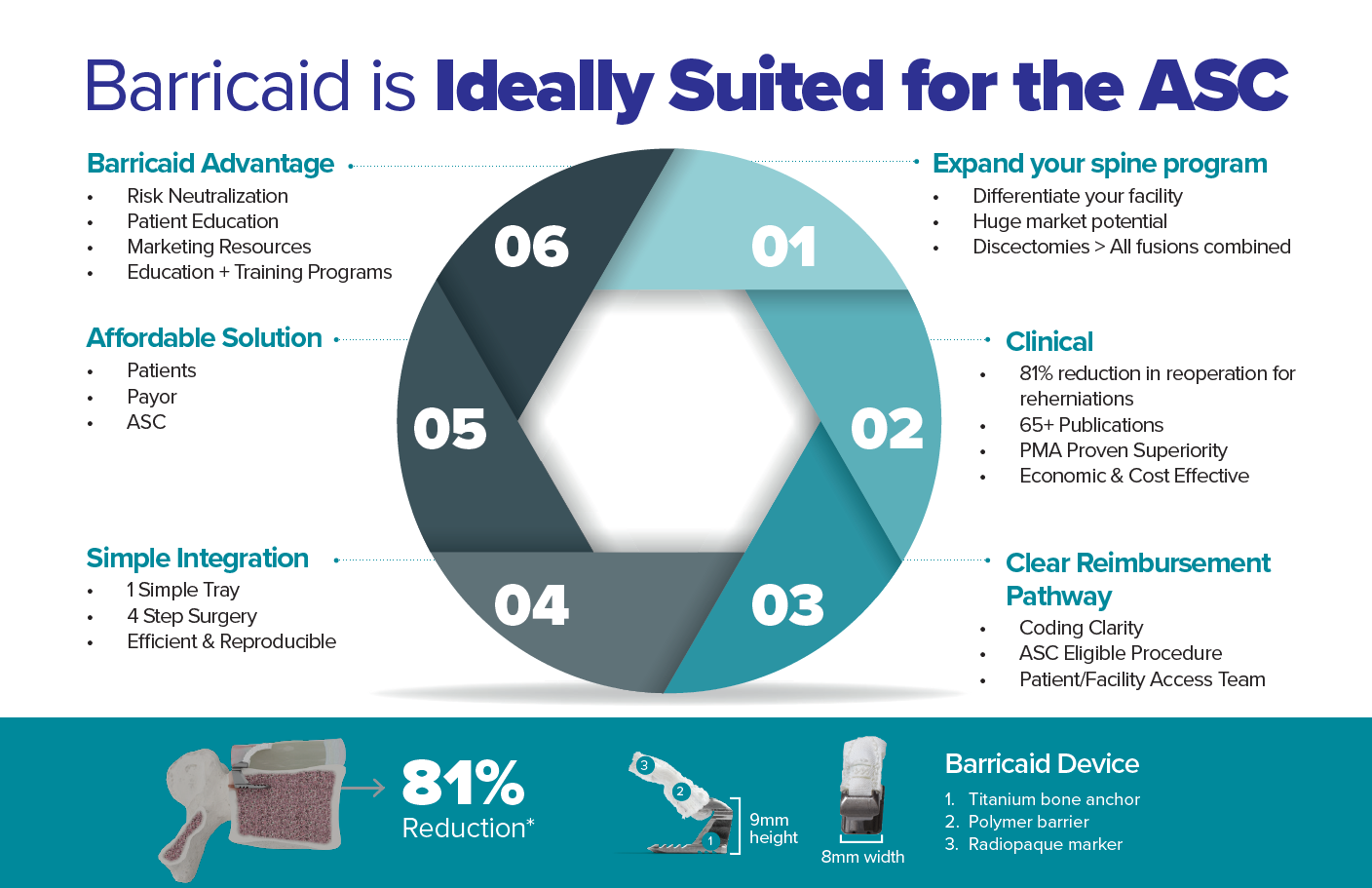 Dr. Michael Smith on discectomy and preventing reherniation:
Please fill out the form to schedule a meeting our ASC Team.